On Tap Cloud
Introduction
Quickly empower your development, support and QA teams to spin up pre-configured server infrastructure ready for Magento 2. Ready in a matter of minutes, these environments contain everything that you need - web, PHP, MySQL, Elasticsearch, Mailhog, SSH, VS Code - and whatever else you require.
This happens within a self-service web portal where you, and other members of your company, can create environments.
Logging into the portal
Firstly, visit the Portal homepage and enter your email address and password.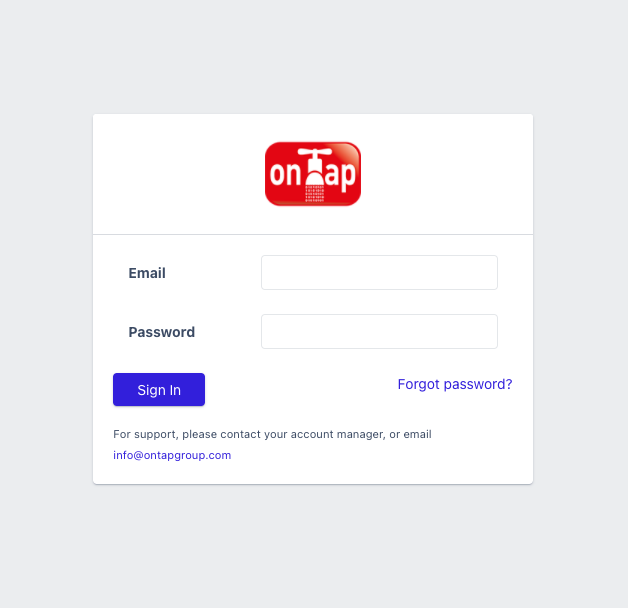 Dashboard
Once you are logged in, you will see the Portal Dashboard, showing all of the services available to you, including "On Tap Cloud".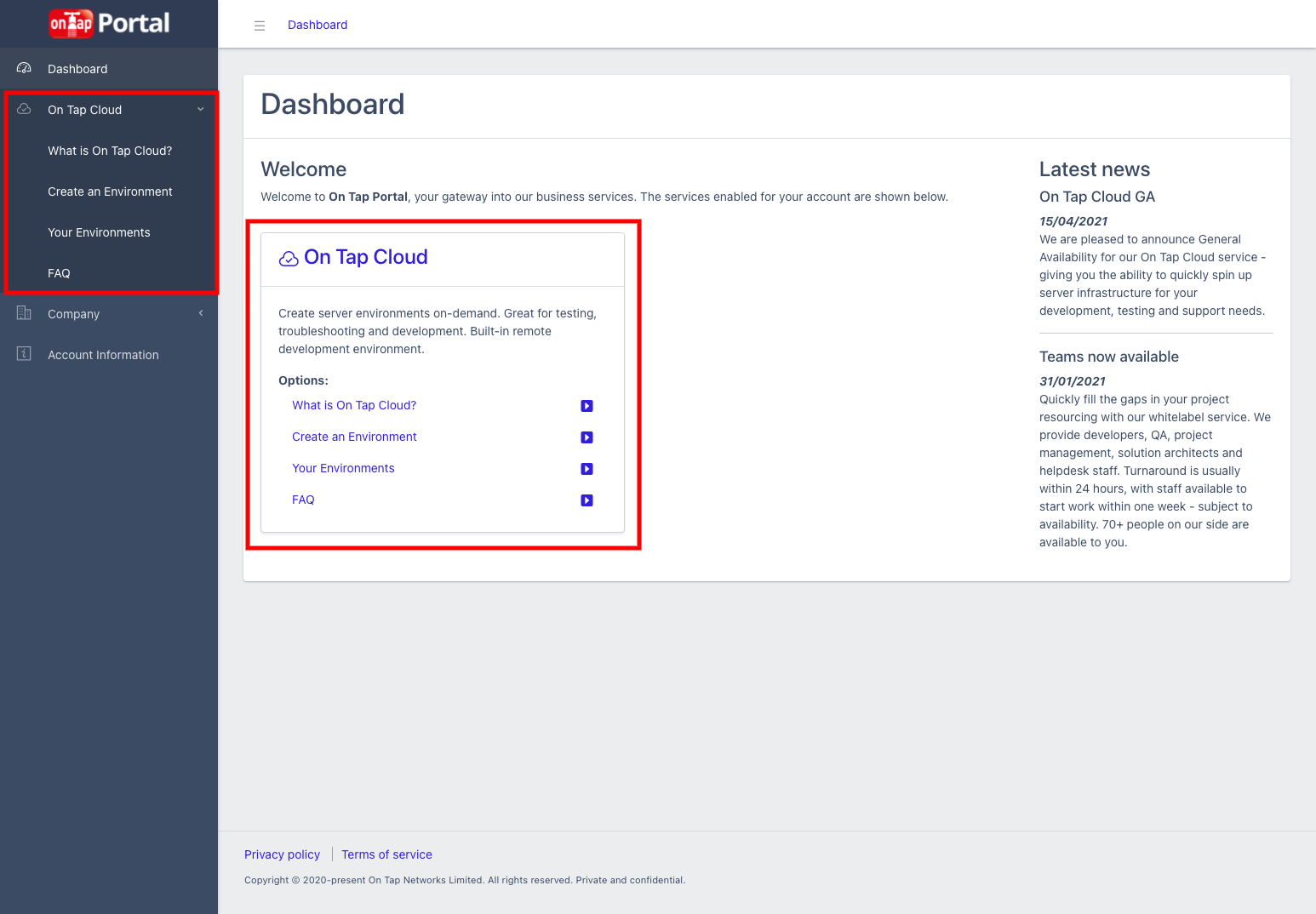 You will see options for:
What is On Tap Cloud?
FAQ
Platform support
| Availability | Platforms |
| --- | --- |
| Today | Magento 2 |
| Q2 2021 | OpenCart, WooCommerce, Prestashop and Shopware |